Answers to some common questions about Reverse Osmosis water purification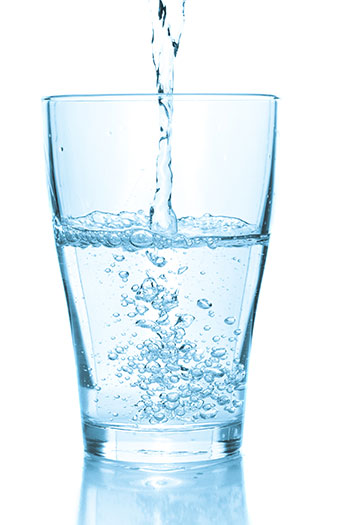 1. Why are Reverse Osmosis Units so popular?
Reverse Osmosis units are and continue to be popular because, first and foremost, they produce pure and fresh tasting water.
Consumers emphasize that there is a notable difference in the taste and quality of the drinking water from using these units.
Our customers view reverse osmosis units as investments rather than expenses.
Additionally, the units are cost effective and save consumers costs overtime. They diminishing the costs of bottled water and alleviate any unforeseeable costs that would derive from drinking unfiltered or impure water.
Consumers have confessed to drinking more water once they have purchased the reverse osmosis units because of the great-tasting water.
2. Will a water softener harm the reverse osmosis filter?
No, a water softener will not harm the reverse osmosis filter.
A water softener is a unit used to remove minerals, namely calcium and magnesium in the water that make the water hard. The process of softening water occurs when you connect a water softener unit directly to a water supply. This unit will remove the ions that make your water hard, thereby making your water more drinkable.
A water softener actually works to extend the life of the membrane of the reverse osmosis unit.
Calcium and magnesium are the most difficult minerals to remove from the membrane and so a water softener works as an aid rather than a disservice to your RO filter.
3. Will Reverse Osmosis leach minerals from our bodies?
No, reverse osmosis will not leach minerals from your bodies; this is a common misconception.
Calcium and magnesium are indeed essential minerals for our bodies. However, the average person consumes a significant amount of calcium and magnesium in other nutritious foods and beverages that the amount removed from your drinking water, by way of reverse osmosis, is inconsequential and works to benefit rather than hinder your health.
Cellular research has revealed that reverse osmosis actually has the opposite effect on our bodies. Consumers are encouraged to use reverse osmosis filters to promote healthy water consumption.
4. What substances does a reverse osmosis system remove?
Unfortunately, the drinking water from your tap contains a lot of unhealthy and impure minerals that can result in serious harm, especially when consumed over a long period of time. Reverse Osmosis filters work to remove a series of minerals and elements including the following:
Protozoa
Bacteria such as E. coli, salmonella, and shigella
Viruses such as hepatitis A and Rotavirus
Reverse Osmosis units are also credited for removing chemical contaminants such as copper, chlorine, lead, and chromium and may reduce the presence of calcium, magnesium, sulfate and arsenic among others.
Collectively, reverse osmosis systems work to alleviate metals, microorganisms and minerals that pose a threat to your health. Although are bodies rely on some of these substances, being exposed to them in your drinking water consistently and "over consuming" some of these minerals can prove most harmful overtime.
5. What are the health benefits of Reverse Osmosis?
One of the primary reasons Reverse Osmosis is so popular is the nature of its health benefits.
Unfiltered water contains contaminants that have negative and harmful effects on the body. No matter how healthy you may perceive the water around your home, there are risk factors so long as the water has not been filtered.
Reverse osmosis works to reduce the contaminants in your drinking water.
This includes
barium
nitrates
and total dissolved fluid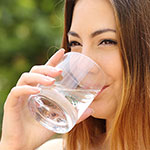 Facts About Reverse Osmosis
Read more about contaminents removed from drinking water through reverse osmosis.
RO filters also work to reduce the sodium that persists in soft water.
While water softening works to eliminate the elements of hard water, it is not the end all be all of the process and should not be considered as a purifying method.
Soft water still contains sodium.
Reverse osmosis filters paired with water softeners, work to produce the purest form of water you can consume for drinking, bathing, cooking, etc.
Reverse Osmosis systems also enhances the quality of your food.
Purer water means purer food, fresh taste and overall health improvement.
Finally,
RO filters reduce the purchase of bottled water.
Plastic bottles contain their own contaminants and minerals, especially after prolonged storage and distribution.
Reverse Osmosis keeps your water clean, fresh, and always drinkable.
6. What if any are the health risks of Reverse Osmosis?
Reverse Osmosis is a reliable source of clean water.
However, the process of RO involves the stripping away of essential minerals such as calcium and magnesium. As a result, there is an ongoing debate on the validity of the reverse osmosis process in water purification.
Calcium and magnesium are essential for the development of your bones.
As such, it is important to ensure that you consume a sufficient amount of calcium and magnesium on a day-to-day basis in other parts of your diet.
Ultimately, it is important to ensure that you are replacing nutrients stripped by reverse osmosis with other healthy diet options.
7. Is there an environmental impact of using reverse osmosis?
Yes, there's an environmental impact of using reverse osmosis systems.
First and foremost, the purchase of an RO filter automatically reduces the purchase of plastic water bottles, which contributes to the reduction of environmental harm that would derive from the production, distribution, and disposal of plastic bottles.
On the other hand, According to the University of Wisconsin School of Medicine and Public Health, in-home reverse osmosis units may waste between two and five gallons of municipal water for each gallon of purified water produced. The implication here is that this extra water flow will amount to higher household water bills and taxes on waste water treatment systems.
Reverse osmosis is highly favoured for its low-energy consumption mechanism.
However, demands continue to increase to make the system more environmentally friendly and as technology continues to improve, the industry is taking this concern more and more seriously.
Have one of our knowledgeable staff speak with you about a water purification system for your home.