Because a water softener prevents scale buildup in your home's pipes, in major appliances and on faucets, it increases their longevity and operational efficiency. In fact, appliances could last 30% to 50% longer when they use soft water. Since the presence of excess scale buildup results in heat loss, it's twice as hard to get your water hot and plumbed to where it needs to be.
With soft water, your water heater doesn't have to work as hard, saving you up to 27% on energy costs in a single year.
There are lots of ways to save money by using Soft Water, mostly on energy, but savings also occur by reducing the amount of detergents needed in an untreated hard water system. Here are 3.
1. Soft Water Saves You Money on Cleaners
Use 50% less detergent. Detergents do not mix well with hard water, so by using soft water, you use less detergent and it works better.
Won't need fabric softener as soft water creates softer clothes
Researchers found that the most important factor in removing stains from clothes was water softness. Reducing water hardness was up to 100 times more effective at removing stains from clothing. Using soft water for washing clothes was more effective than increasing the amount of detergent or increasing the temperature of the water.
2. Soft Water Helps Reduce Your Energy Bill
For many homeowners the biggest utility bill is electricity.

Heating and cooling the home makes up nearly half of electricity costs, but the next biggest source is the water heater. Water heaters can account for up to 25 percent of total household energy use.
Taking steps to improve the energy efficiency of a home with better insulation and more efficient furnaces and air conditioners can reduce energy costs significantly, as can making sure water heaters are operating properly.
However, purchasing a high efficiency water heater does little good if the environment in which it operates is not right.
The main culprit in reducing the efficiency of water heaters is hard water.
Nearly 90 percent of American homes have hard water which contains high levels of calcium and magnesium. These minerals cause scaling, a buildup that clogs waterlines and plumbing forcing appliances to work harder and operate less efficiently.
Hard water can reduce the efficiency of water heaters and increase electricity costs by as much as 48 percent according to the Battelle Memorial Institute.
The problem can be particularly severe with electric water heaters. These can accumulate up to 30 pounds of calcium carbonate, a rock-like scale, eventually damaging the heating element which will have to be replaced. The cost of hard water is not higher just because of reduced energy efficiency and higher electric bills; hard water also damages appliances like water heaters, dish washers, shower heads and faucets. These must be repaired and replaced more often as a result.
Have you ever had to replace a water heater and wondered why, even though the tank was emptied, it was so heavy? That's the scale buildup from hard water.
3. Soft Waters Increases the Life Span of Your Water Appliances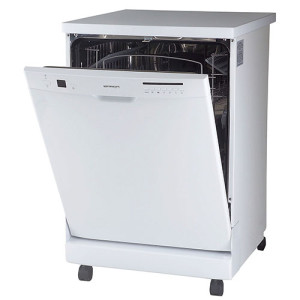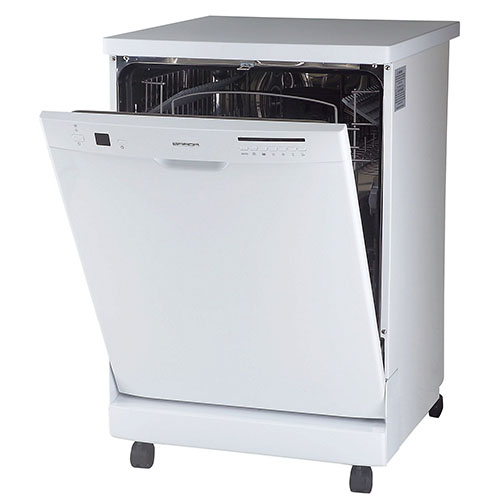 You've just bought a brand new dishwasher, water heater or invested in a steam shower. You would expect them to last for 20 years, but that's not necessarily going to be the case.
Hard water creates scale build up in pipes, dishwashers and hot water tanks making them less efficient.
They require more energy to operate and require servicing or replacement sooner.
However, when these minerals are removed and the water softened, water is able to move through your pipes more efficiently and get where it needs to go.
Soft water allows your plumbing system to operate correctly.
Dishwashers function the way they're supposed to for a lot longer when their parts are not having to deal with the mineral build up. One customer of ours has experienced a reduction in noise from his dishwasher since having a soft water system installed in his home. At one point he was expecting to have to replace it as the grinding noises were getting worse, but that all went away in the first few months with a conditioner installed.
Hot water tanks last longer and are more efficient during their life span, fewer repairs are required, and less calls to the plumber to fix or replace pipes.
Plus… no more dirty mirrors, glass shower doors or spots on the dishes.
Having a water softener installed in your home along is like having an insurance policy on your appliances. They last longer, run more efficiently, save you money all while protecting your investment.
We offer a 30 day free trial of our soft water conditioning systems. Contact us to speak with one of our trained professionals about a solution for your home.